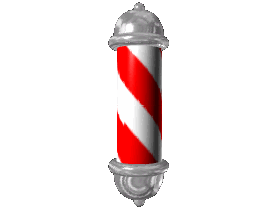 "Beach-Based
Tantra Doll makes her own way with her hauntingly sensitive hands" Try it out ! :)
"Miss Monroe "Tantra News Today
"Miss Monroe is one of the Tantra scene's classy sweetie stars" :)
- Daily opinon of anti-stress magazine
Hello Sailors & Gents !
About me
Waarom een " about me " ?
Zo weet u of u graag een afspraak met mij maakt en of ik u kan bieden wat u zoekt.Het geenszins een verplichting om deze door te nemen .Het helpt u enkel in uw keuze .
Er staat een beetje info in over mezelf en welk type ik ben.
En wat u hier kan verwachten.
Voor verdere info over de
mogelijkheden best telefoneren !
Ik geef géén info of adres vie-mail Dank u .
Above all...Watch with glittering eyes the whole world around you
Because the greatest secrets are always hidden in the most unlikely places
Those who don't believe in magic will never find it"
​
Roald Dahl
​
♥ XOXO ♥
My sign of birth is

..Aquarius.....

When the moon is in the seventh house and Jupiter aligns with mars
Then peace will guide the planets
And love will steer the stars

This is the dawning of the age of Aquarius
Who
Heb lang blond haar en blauwe ogen en ben een fijn type.Petite ..Maten,cijfers en gewichten :) 42 kg en 162 cm.38.Classy.Lief & vriendelijk.Aquarius.
Beauty lays in the eyes of the beholder ...If you think i am beautyfull ,i am.Simple :)
View face at my place :) (Not on site for privacy reasons) I hope you understand .
Ik ben een onafhankelijke privé masseuse en ontvang enkel op afspraak..Een afspraak is steeds vrijblijvend .
Voor hen die op zoek zijn naar een kwaliteitsvolle tantra of andere sensi massage aangepast aan ieders behoeften.
Dus voor hen die graag met een persoonlijke touch benaderd worden .
Het is hier geen club maar wel een gezellige discreet gelegen villa.
De massageruimte is intiem en Oosters gedecoreerd.
Hier maakt u uw wensen betreft de sessie kenbaar .Er zijn verschillende mogelijkheden.
Uw wensen worden naar mate van mogelijkheid ingevuld.Met wederzijds respect.
Eerlijkheid & correctheid kan u van mij verwachten.Safety en goede hygiëne zijn voor mij prioriteit.
Die wordt geboden en ook gevraagd.Mijn doel is u aangename sensi tantra & andere massages te bieden naar uw wensen in de mate van het mogelijke.
(Zie massage menu-tarieven) Bandwerk is niet aan mij besteed en ik houd het daarom op een select publiek.I can held conversations in English & Dutch.
​
My skill's,fav's and other hearted stuff

-❀ Favorit parfum: Chanel Chance,Chanel 5 & Chanel Gabrielle.Angel & Alien by Mugler
-❀ Favorit shoes : shoes 38- Steve Madden,Manolo Blahnik,Jimmy Choo,Pin up Couture shoes,A S 98,Liu Jo,Moschino,Kurt Geiger London,Karl,Kurt Geiger London,Demonia,Puma,Asics,Adidas & barefoot
-❀ Favorit outfit: Pencil dress.Wiggle dress,Jeans & tee.Ibiza style.English style.
-❀ Favorit labels:Pinup couture,Queen Kerosin,Sister Jane,Alice McCall,Vivienne Westwood,Kaat Tilley (rip),Fiorucci,Off -white,Dior,
Christian Lacroix,John Galliano,Martin Margiela,Olivia Rubin,Utérique,
Moschino,Versace jeans couture,EA7 Emporio Armani,Chiara Ferragni,
Stella MCCartney,Victoria Beckham.
-❀ Favorit lingerie : Lace & Hipsters
-❀ Favorit hats: Brixton,Versace.
-❀ Favorit drink: Wine,Mojito
-❀ Favorit food: Asian,Italian,Indian.
-❀ Skill's:Designer,Art.
- Therapist in Reiki,Kundalini ,Tantric & Energetic Treatment,Tantra.
-❀ Tattoo: yes and proud of my art ♥
-❀ Language skill's: Dutch,English & body language :)
-❀ Favorit places on the globe: Tropical ♥ Asia,Ibiza,Hawaii & Islands
-❀ Favorit pet:All living creatures :) But especially dog's & horses.
-❀ Favorit art :Monet,Dali,Ray Ceasar & other surrealism
-❀ Favorit music:Amy Winehouse (rip),Lana Del Rey,Adéle,Ed Sheeran,Oldies,Popcorn,Rockabilly:Fifty Foot Combo,Along comes Mary,Wild Deuces.Edith Piaf,Coco Rosie,Beyonce.
-❀ Favorit writers/poets :Charles Bukowsky,Baudelaire,Lulu Wang,Oscar Wilde,Yue Tao,Sylvia Plath,Anais Nin.
-❀ Favorit youtube star: Stevie Ryan (rip)
-❀ Favorit personality:Be yourself ..everybody else is allready taken
Oscar Wilde
----------------------------------------------------------------------------------
​I can never read all the books I want; I can never be all the people I want and live all the lives I want. I can never train myself in all the skills I want. And why do I want ?
I want to live and feel all the shades, tones and variations of mental and physical experience possible in life. And I am horribly limited.
Sylvia Plath ( I agree..)
----------------------------------------------------------------------------------
​-❀ Favorit movies : Memoires of a Geisha,La Mome (la vie de Edith Piaf),Amélie Poulain.Titanic,Hachi a dog's tale,The notebook,Adrift.
-❀ Favorit actors:Marion Cottilard,Ryan Gossling,Matthias Schoenaerts,Kate Winslet,Leonardo Dicaprio,Sandra Bullock,Meryl Streep,Richard Gere
-❀ My favorit color is a mix of Green Blue Aqua as the Caribean ocean
-❀ I love rainbows & listening to the rain.
-❀ I love the ocean,nature,music,fairies and all fictional creatures.such as mermaids.
-❀ I like rivers, picnics, window shopping, Ben and Jerrys, being at the seaside, Polaroids, the 1960s, 1940s and 1950s glamour, I love baroque and everything vintage and old. New York City, dreaming,London,Paris,Berlin, trains, tram rides, cute old towns, nice dinners in cosy restaurants,chatting with friends in a bar in Paris,going to a pub in London to watch the people, Australia, California,Thailand,India,Singapore, travelling, necklaces,museums,boattrips,
i love watching planes take off..wondering where they are heading to, looking forward to the future, floral headbands and hairflowers, toast, BBQs, Italian,Thai & Indian food and laughing.I hate it when people don't keep their promises or give their word and don't keep it.Honesty is of high value.I am easely worried.Especially about the ones i love.
-❀ I love to look at the clouds and find figures in it and i wonder where they are going,wonder where they will loose their tears in the form of raindrops.who are they crying for ? Or is it just plain to feed the earth and nature only ?.
-❀ keep your reality away from me .. my place is to dream away.
-❀ the whole universe interests me.
-❀ My creations originates from imaginations only I can see.
-❀ I translate my visions and images that plague me.
​
My passions
Bij mijn hobby's horen ook mijn sessies,Reiki,Tantra,massages.
Verder:Reizen,muziek,design,schilderen,ontwerpen,etc.
Ik ben een creatieve duizendpoot.
Ik ben niet het soort dame dat op reis de hele dag op strand ligt en gaat shoppen.
Geef mij maar liever deze combinatie samen met een portie cultuur,lekker eten, muziek en leuk gezelschap.
"Music is my passion and creativity is the fuel of my life"
Wanneer ik uit ga, is het soort muziek dat er gedraaid wordt belangrijk.Ik hou van een goed gesprek.
Dus niet zo luid dat ik er doof van word :) Ps I love to dance..and i am a good dancer :)
Ik hou ook van een goede maaltijd met respect voor al wat leeft.
Ik eet geen "huisdieren".Ik hou van groentjes en fruit :)
Voor welk soort man is dit een leuk adresje en masseuse om naar toe te gaan ?
​
-Diegenen die houden van een goede sensuele tantra massage
Een sessie heeft vele mogelijkheden die bespreekbaar zijn.
Ook Body slide,sensi massage & prostaatmassage mogelijk indien gewenst.
De sessies eindigen eveneens op een sensi wijze.Er zijn meerdere mogelijkheden in zo een sessie.​Dat kan u ter plaatse bespreken...
-Mannen die erotiek zoeken en tegelijkertijd willen ontspannen.
-Mannen die zich "opgebrand" voelen.
-Mannen die houden van een "persoonlijke" touch en gezelligheid.
-Mannen die van discretie houden.U krijgt dat hier.Ik vraag dat ook in retour.
-Mannen die houden van iemand met ervaring.Die heb ik.
-Mannen die houden van een klassevolle behandeling met oren naar ieders wensen.
-Voor mannen die hygiene op prijs stellen.U hoeft niet te komen in een pak,Werk-sportkledy mag best.Met hygiene bedoel ik dagelijkse verzorging in het algemeen.
My personality
I am a Tantric masseuse and an artistic personality..wellbehaved woman seldom make history so i follow my heart and soul .
Ik ben een dreamy levensgenieter.U vindt dus steeds een glimlach op mijn gezicht terug.Iemand die nog opkomt voor zijn mening en deze ook mede deelt.Weinig tot geen kapsones maar aan zelfrespect hecht ik enorm veel waarde.Strijdvaardig op het punt van waarden & normen & Positivity is my second name. Materialisme, egoïsme, tunnel visie en een ik mentaliteit passen niet in mijn levensvisie.Ik ben sociaal, goedlachs, aangenaam gezelschap, passioneel en heb veel gevoel voor humor,Ik ben een harde werker.Creatief op vele vlakken.Vrij hoog sensitief en medevoelend.I am an artist and very sensitive...i read moodswings.. i feel..i care...I am fueled by love,friends & the beauty i see around me .
​
"Women have always been healers. Cultural myths from around the world describe a time when only women knew the secrets of life and death, and therefore they alone could practice the magical art of healing."
J.A. woman as healer
In the name of the "job"
​
I prefer to see myself as a Metaphysically Erotic Tantric Masseuse.
I have the * Angelfingers * & * Entertaining * Skill's to do so :)
I am very sensitive.I care.Leave your worries behind :)
Hoe verloopt zo een massagesessie ?
Daarvoor heb ik geen vast scenario.Ik ga op mijn gevoel af en hou rekening met de persoon in kwestie.Met een vast scenario zouden de sessies snel saai worden en getuigen van weinig respect voor u." Just go with the flow " en we bekijken samen wat uw wensen zijn.
Met zenuwachtigheid, weinig of geen ervaring of bepaalde behoeftes hou ik steeds rekening .Maak u daarover geen zorgen.Ik bekijk zo een sessie als een aangenaam moment niet als een job. Uiterlijk speelt geen rol maar affiniteit wel.Iedereen is welkom en er wordt geen onderscheid gemaakt op gebied van inkomen, leeftijd, kleur, uiterlijk of intelligentie zolang er wederzijds respect is.Zolang het een aangenaam gezelschap is en men open staat voor de ervaring en een zeer leuke tijd.Een mens is meer dan uiterlijk alleen.Er is ook een innerlijk.Een mooi karakter kan een minder mooi mens van buiten toch aantrekkelijk maken.Verdere mogelijkheden zijn hier altijd te bespreken.Tip ! Vertel altijd wat u graag wil.Dit om teleurstellingen achteraf te vermijden.Soms willen mensen iets maar durven ze het niet te vragen.Beter bespreken !Dan loopt alles in de mate van het mogelijke naar uw wens en gaat u tevreden buiten.Er zijn natuurlijk ook grenzen aan wat u kan vragen maar dat zeg ik dan wel mocht dat zo zijn.​
​
​
​
He folded his fear into a perfect rose.
He held it out in the palm of his hand.
She took it from him and put it in her hair."
​
Wie komt hier beter niet en waarom:
​
-Schoonheid zit van binnen.Dagelijkse verzorging van buiten.Iedereen heeft wel iets dat hem aantrekkelijk maakt.
U hoeft dus niet knap te zijn .Wel dagelijks verzorgd.Want wie geen zelfrespect heeft,heeft dat ook niet voor een ander.
- mannen die vinden dat zelfrespect gelijk is aan hautain,regeltjes hebben of geboden en mannen die het leuk vinden dames hard te behandelen... Er komt geen "next" time ..dit wordt helaas een verticaal geklasseerde zaak.U kan nooit meer horizontaal op mijn tafel liggen.Ik sta ten dienste van u maar er zijn grenzen.Net als u kiest waar u een massage wenst te boeken..moet ik helaas mensen weigeren die dit gedrag of onverzorgheid vertonen.I really hate it when people use their zodiac sign to justify their behaviour.If you are un-clean or act like a c*#t i don't care what sign you are.Sorry about the profanity but there are boundaries.Just saying.....
from 1 human to another...​​
-Mensen die verwachten terecht te komen in een giga sauna complex met dito bar,2 pools,een jacuzzi en 10 masseuses.Sorry ..:) Het is hier een gezellige villa met dito massageruimte in Oosterse sfeer en me,myself & i.
Sweet blondie...Angelfingers.
Discretie is gevraagd en ook geboden.Het is ook eveneens discreet gelegen.

-Mannen die er een sport van maken om afspraken te maken en niet op te dagen.Als u kan bellen om te boeken..is er diezelfde weg om te annuleren
About the "free" press....
​
Thanks but no thanks.
​
"Elk mens is uniek en ervaart de dingen anders.Ik geef tantra en sensi massage sessies op een variabele, sensuele manier met respect voor de persoon die bij me is op elk moment.Daar mijn tantra massages ea.persoonlijk zijn (tenslotte heeft iedere masseuse haar eigen "touch" & persoonlijkheid) en dus ook op elke man anders toegepast wordt ervaart elk persoon dit ook weer anders.Elk mens is uniek en dat maakt dat het voor iedereen een andere ervaring is.
Op elk potje past een deksel.Ook in de massagewereld.
___________________________________________________________
Admit it. You aren't like them. You're not even close. You may occasionally dress yourself up as one of them, watch the same mindless television shows as they do, maybe even eat the same fast food sometimes. But it seems that the more you try to fit in, the more you feel like an outsider, watching the "normal people" as they go about their automatic existences. For every time you say club passwords like "Have a nice day" and "Weather's awful today, eh?", you yearn inside to say forbidden things like "Tell me something that makes you cry" or "What do you think deja vu is for?". Face it, you even want to talk to that girl in the elevator. But what if that girl in the elevator (and the balding man who walks past your cubicle at work) are thinking the same thing? Who knows what you might learn from taking a chance on conversation with a stranger? Everyone carries a piece of the puzzle. Nobody comes into your life by mere coincidence. Trust your instincts. Do the unexpected. Find the others.
Timothy Lear
------------------------------------------------------------------------------------------------------------------------------------------------------------------------------------------------------------------
Elke sessie wordt trouwens aangepast aan de man zijn behoefte naarmate de mogelijkheden.
Wat voor de ene persoon tof is kan voor een ander helemaal niet leuk zijn omdat ie gewoon een andere smaak heeft Afgaan op een ander zijn smaak kan enkel als je dezelfde personality hebt.Persoonlijk volg ik liever mijn eigen mening.Een tantra massage is een wisselwerking met wederzijds respect.Je moet openstaan voor een leuke tijd en het is leuker als het klikt.Zo kan de ene persoon gek zijn op kaviaar en de ander vind dat helemaal niks en eet liever steak....over smaak valt niet te twisten .
Hygiene vind ik net zo belangrijk als discretie,respect en vriendelijkheid.
Ik behandel elke persoon naar deze waarden.Het is daarom fijn als mensen bij mij dezelfde waarden hanteren.
Iedereen is welkom zolang er wederzijds respect is en men dagelijks verzorgd is.
Ik ben gericht op Tantra Sessies ea met variabele sensuele mogelijkheden.Er zijn nog enkele extra's in het menu die u kan bespreken voor aanvang van de massage.Het zijn zintuigelijk,prikkelende sessies voor de man die houdt van sensuele ontspanning.Een "me" time moment in uw drukke bestaan.
Voor meer info kan u steeds bellen of struint u even de website door.
​
By the way.... Discreet gefluisterde mondreclame is zo veel spannender niet ? :) About the "Courtisane and the Gentleman" :)
Nota:
De massages hier zijn fijn,zacht en aangenaam.Toch wordt uw bloedsomloop gestimuleerd.
-Ik ben niet verantwoordelijk voor beslissingen in zake uw gezondheid.
De sessies op zich zijn goed voor uw lichaam mits u niet ziek bent.
Ook bij griep beter eerst uitzieken.Een massage en koorts gaan niet samen.
PS: About the name:
​
​Waarom Miss Monroe 24/7 ? Betekent dit dat ik er 24/7 voor je ben? Het spijt me maar nee :) En om de naam voor mijn buitenlandse klanten ook te verduidelijken
schrijf ik deze verklaring ook in het Engels. Miss Monroe 24/7 staat voor:
Het feit dat ik net als Miss Monroe, 24/7 in mijn geest en ziel hou van plezier.Ik geniet van het leven en in die geest leef ik 24/7 (altijd) ik hou van retro en de pin-up stijl . Voor mij staat Marilyn Monroe voor dit alles: de ultieme pin-up aller tijden, vandaar de naam Miss Monroe 24/7. Inbegrepen in mijn 24 uur op 7 dagen zijn de openingsuren van mijn tantrische massage.In die tijd sta ik voor je klaar om van mijn diensten te komen genieten. Alleen op afspraak. Ik bied je een ondeugende maar stijlvolle service met respect voor iedereen inclusief mijzelf, van de ene mens naar de andere. Mijn plek is een fijne plek.Geen stress en nooit grof.Alleen zachtheid en sensualiteit.Tantra en sensuele massage gegeven met liefde en een glimlach. .ik hou van wat ik doe. De rest van mijn 24 uur per dag buiten mijn openingstijden zijn voor mijn privéleven.Wat ik beleef met dezelfde flow: Miss Monroe 24/7 in mijn geest, lichaam en ziel :) Oh ... trouwens ... zie ik er zelf uit als Miss Monroe? Nou nee .. het spijt me maar ik probeer mijn leven met dezelfde vreugde en geest te leiden. Je kunt mijn foto's hier op de site zien. Behalve mijn gezicht .. dit is alleen voor jouw ogen..in privé, niet in het openbaar. ​Ik heb een privéleven en hou dit strikt gescheiden.Ik wens buiten mijn massage salon mijn privé te beschermen en anoniem te blijven.
​
English translation about the name:
​
Why Miss Monroe 24/7 ? Does it mean i am there for you 24/7 ? I am sorry but no dear :) And to translate the name for my foreign costumers aswell from 1 human being to another.I write this in English to .
Miss Monroe 24/7 stands for :
I have Miss Monroe 24/7 spirit in my mind & soul. I love fun.I enjoy life.I love retro & the pin-up style 24/7 in my life.
For me Marilyn Monroe stands for all of this .The ultimate pin-up of all times.That's why i chose the name Miss Monroe 24/7.
Included in my 24 hours on 7 days are my tantric massage doll hours.In that time i am available for you to come and enjoy my service.
Only on an appointment.Thank you.
I offer you a naughty but classy service.With respect for everyone including myself.From 1 human being to another.
My place is a happy place.No stress and therefor notting rude.Only softness and sensuality.Tantra and Sensual massage given with love and a smile.To make you happy and when i can make you happy ..i am happy to.Because i love doing what i do.
The rest of my 24 hours a day besides my opening hours are for my private life.Witch i live with the same spirit :
Miss Monroe 24/7 in my mind,body and soul :)
Oh....by the way..do i look like Miss Monroe herself ? Well no ..i am sorry but i try to live my life with the same joy and spirit.You can see my pictures on the site here.Except my face..this is for your eyes only..in private not in public.
​
Thank you .
​
Miss M
I care for all living creatures and nature
Als u de video's op deze pagina wil bekijken kan je eventueel
de muziekvideo aan het begin van deze pagina op pauze zetten.
The opinion of Miss Marilyn